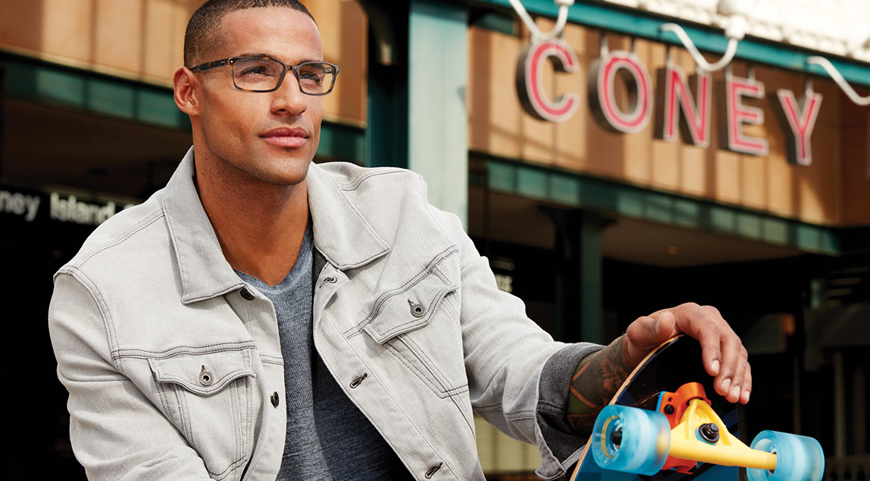 Marchon NYC Eyewear: High-fashion Frames Inspired by New York City
When you think about fashion, there's a good chance New York City comes to mind. Home to some of the most famous designers, luxury brands, and iconic fashion weeks, NYC is all the hype.
Many of us strive to be trendy, but not everyone can afford the price tag that comes with it — until now. Marchon NYC provides fashionable eyewear at a reasonable price.
Reasonable Prices are Always En Vogue
The average pair of prescription Marchon NYC glasses cost less than $200. No, your eyes aren't deceiving you, they really are super affordable, (check out some of the frames and prices here)!
The frames are made with high-quality material for durability and the perfect-for-you shape. So, without sacrificing craftsmanship or style, you can get glasses without breaking the bank.
Marchon NYC eyewear can be broken down into four sub-styles based on look and feel: East Side, West Side, Downtown, and Uptown. Their collections are inspired by NYC locations and their respective styles.
The East Side Eyewear Collection
The East Side Collection features classic frames with easy-to-wear shapes. Pair your glasses with a classic pea coat and plaid scarf, and you're ready to go. These frames are timeless, so you won't have to worry about replacing your eyewear every season, as the trends change. These M-Paley women's eyeglasses exemplify the East Side look.
The West Side Eyewear Collection
The West Side Collection boasts fun color palettes and modern shapes, perfect for those who love styling their outfits from head-to-toe. Take a look at the M-Holland glasses to see what we mean. Pair your fun frames with matching shoes, a headband, or bowtie. Showcase your personality and style by selecting a unique frame color or shape.
Downtown Eyewear Collection
Making our way towards the Downtown Collection, things get a little more casual. These glasses feature retro-inspired frame shapes, resulting in a more laid-back look. Marchon NYC's M-Herald SQ frames are a good example of the style you'll find in this collection. Couple these glasses with your favorite pair of jeans, and you're ready for a city stroll or relaxing day at home.
Uptown Eyewear Collection
The Uptown Collection embodies NYC sophistication. Reminiscent of what you would find in an upscale boutique, frames like the M-Yorkville are unique in design and shape.
For women, pair these glasses with heels and your favorite tote. For men, couple with a collared shirt and a pair of Oxford shoes. If you want to dress down on the weekend, wear your frames with a comfy sweater, all while maintaining the utmost sophistication.
So, if you want to upgrade for more stylish eyewear or just want a few extra pairs, Marchon NYC has you covered. Not only do they offer the latest trends, but you don't have to fork over hundreds of dollars to achieve the look you're after.
To get your prescription checked, or for a routine eye exam, visit one of our VSP doctors.